WH60 is a heavy-duty modular shoring system for concrete construction.
The system requires minimal components mainly consists of vertical member, T- frame and horizontal ledger.
WH60 is made of high strength steel. It has very few component modules which are easily assembled to achieve any shoring configuration.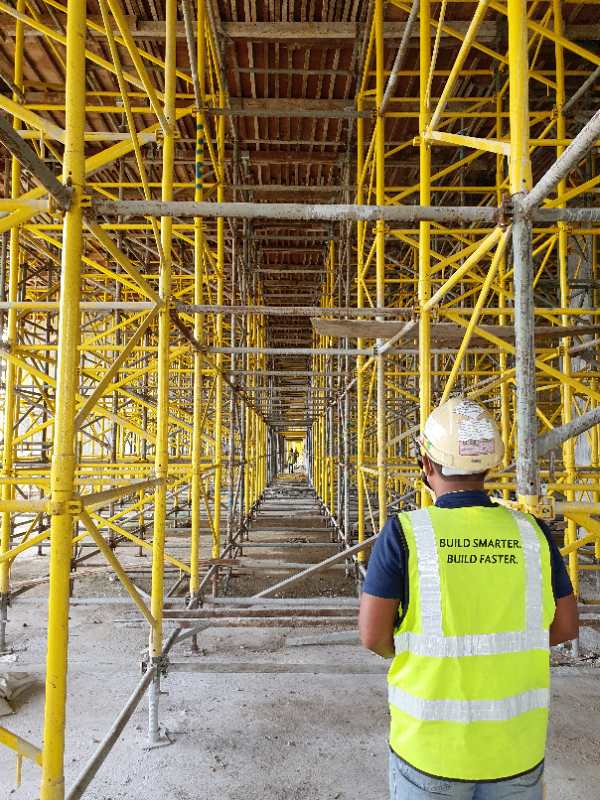 Reliably Robust
High ultimate loading capacity of 200kN per leg.
Quality and Durable
Surface protected with hot dipped galvanizing or bonderizing treated powder
coating.
WH60 shoring system is erected either as stacking or shoring tower, or multigrid spatial structure to suit the actual dimensional and loading requirements. It is widely adopted as shoring solution for
Hap Seng Mercedes Showroom @ Setia Alam